About L2T
From Logistics to Technology Products and Services is owned and operated by Walter Mitchell, who during his professional career was in the corporate arena on a fast track to upper management, until losing his sight to diabetes. Walter wants to be an example to others. He strives to demonstrate through his efforts that having a disability does not mean one cannot have a positive effect on those around him and the community.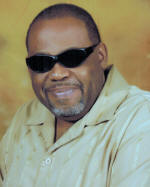 Walter believes that creating, opening, and successfully managing this business will provide encouragement to disabled children to complete their education and be all they can be; and for adults, he hopes it will encourage them not to give up on life and all it has to offer.
Walter is optimistic as our economy has turned around. He believes that small businesses will benefit from a growing and stable economy. Walter is ready to provide jobs to those who want to work hard, receive an honest wage for their work, and add to the enhancements of the American dream. Aside from providing customers with outstanding service, he wants to become a significant employer of people with disabilities.
Our Business Objectives
Expand business aggressively, offer excellent returns to customers, vendors, and company employees within the guidelines of ethical and solid business practices.
Become the leading, innovative provider of industrial materials, food products, and professional services in several market segments.
Build lasting, solid relationships with leading manufacturers that provide the opportunity to negotiate contracts with potential customers seeking products procured from ethical and viable Minority Business Enterprises (MBE) and Small Disadvantaged Businesses (SDB).
Our Commitments to Customers, Suppliers, and Employees
L2T is committed to:
Maintaining the highest level of integrity with our customers, our suppliers, and our employees.
Achieving the highest level of customer satisfaction.
Being distinguished in our ability to fulfill the expectations of our customers.
Being driven toward research into new technologies and identifying innovative best practice ideas.
Being focused on delivering the highest quality products and services.
Diversity in our workforce, supply chain, and decision making.
Exceeding the expectations of our customers.
Listening to and valuing the opinions of our employees, customers, and suppliers.
Our greatest reward is to bring our customers quality products on time and with world class service at a fair and reasonable price.
Our Commitment to the Community
We are committed to recruit, hire, and retain only the best and brightest individuals, including those with disabilities, i.e., disabled veterans, visually impaired, and those with other disabilities. We will recognize, compensate, and reward our team members, while providing exciting and meaningful employment and benefits that are competitive with other larger thriving companies.