Affiliations
Below is a list of organizations with which we have affiliations or that we think you might have an interest in contacting.

Business Development & Entrepreneurship, Urban League of Greater Cincinnati Their Mission is to help established entrepreneurs increase their capacity to take advantage of new business opportunities and qualify for financing that will lead to higher levels of business growth. Efforts are supported by providing access to a state of the art customer contact center and a qualified pre-screened workforce.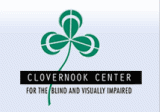 Clovernook Center for the Blind and Visually Impaired Their mission is to empower people who are blind and visually impaired to be self-sufficient and full participants in their communities.  Clovernook provides comprehensive program services including training and support for independent living, orientation and mobility instruction, vocational training, job placement, counseling, recreation, and youth services.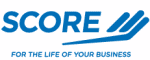 S.C.O.R.E. Since 1964, the Senior Core of Retired Executives, S.C.O.R.E. is a nonprofit association dedicated to helping small businesses get off the ground, grow and achieve their goals through education and mentorship. Their work is supported by the U.S. Small Business Administration (SBA), and a network of 12,000+ volunteers. They deliver services at no charge, or at very low cost.