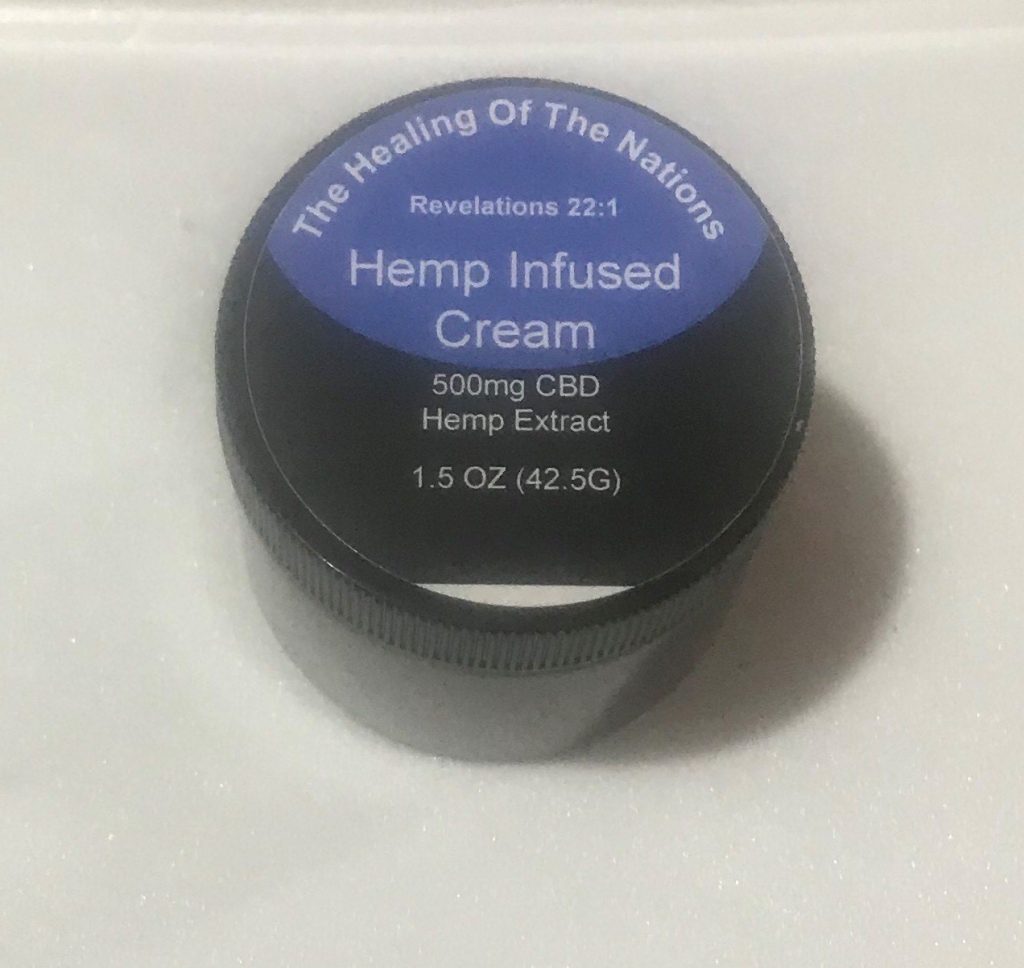 The Healing of the Nations
CBD Topical Cream
This amazing recipe uses whole plant hemp extract to help with skin problems and maintain the beautiful skin you already have, as well as help with pain relief of joints, muscles, nerves (neuropathy) and the deeper fascia.  The natural attractive scent of this product, combined with extra strength CBD, is available in a 1.5 ounce glass jar containing 500 mg CBD.
Product Ingredients include essential oils and CBD.
Non-GMO
Free of pesticides
Free of contaminants
CO2 extracted without solvents
Lab tested
Product Disclaimer
This product and the statements made about it here or in the manufacturer's product material statements, description, and recommendations regarding dosage, frequency of use, and potential side affects have not been evaluated by the federal Food and Drug Administration. The product mentioned on this site is not intended to diagnose, treat, cure, or prevent any disease or ailment. As the consumer, it is your responsibility to know your local, state and federal laws before making a purchase. The content is not intended to be a substitute for professional medical advice, diagnosis, or treatment. Consumers should always seek the advice of their doctor or other qualified healthcare provider about any questions they may have regarding their personal medical condition. Consumers should not disregard professional medical advice, or delay in seeking it, because of something they have read on this website.
Quick View

$

50.00
A CBD topical cream to help with skin problems and pain relief in joints, muscles and nerves.